What Do Teachers Do on Holiday Break?
WOODBURY — Whether you're singing Christmas carols or making popcorn strings, many people celebrate the holidays in their own way. Most teachers and staff enjoy their time off from school, but for health and wellness teacher Dave Green, the work never seems to end.
"I get to spend some time with my family, but I still come into school almost every day for coaching wrestling," says Green.
The teaching job never ends, especially when a teacher coaches a team. Like Green, science teacher Toby Denman also spends the majority of the time coaching instead of with family. 
"I spend most of my time coaching basketball," says Denman. "It's hard to find time to see family."
For other teachers, the holiday break is exactly what it should be: time to enjoy family and friends, to take time for themselves after giving so much time to Nonnewaug during the year. 
"I get together with my family and we go up to Maine to visit my in-laws," says Nadine Pratt, a science teacher.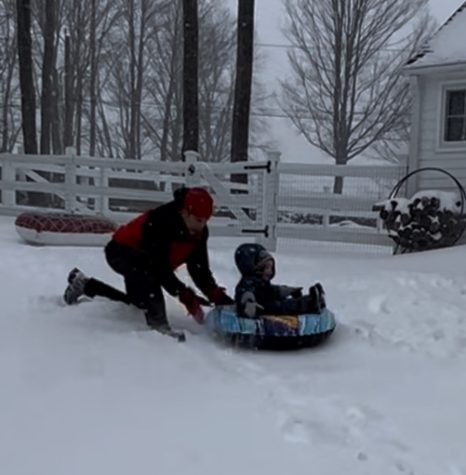 With the many activities that are brought upon people around the world around the holidays, it is interesting to see how the teachers differ in what they do on break.
"I [went] to New York City to see a couple of shows," says Chris York, a chemistry teacher.
Nick Sheikh, a biology teacher, likes to take in all the aspects snow gives us.
"I like to go skiing," says Sheikh. "I also enjoy tobogganing, so I do that often."
Ben Guerette, an English teacher, thinks of the holidays as an opportunity to visit his parents and other relatives. Guerette believes that his holiday activities are not as exciting as others, but his favorite thing about the holidays is the company of friends. 
"All of my friends come home from around the country," says Guerette. "It's nice to see them."
When it comes to favorites, everyone has their preferences. For Pratt, "everyone carrying the holiday spirit and being happy together," is her favorite thing about the month of December.
"Eggnog," said York.
"The food," said Sheikh.
"The music, the food and the movies," says Green.