Baseball, Softball Teams Seek Repeat BL Championships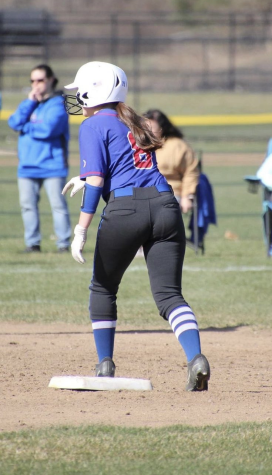 WOODBURY — As the spring season gets underway, the Nonnewaug softball and baseball teams are gearing up for what promises to be an exciting season. Both programs are in search of a repeat Berkshire League title. 
"Winning a BL title would be important to me and our whole team," said junior softball player Hannah Searles. "It would be our second one in a row and would be a huge step for us."
"For me and the team, winning the BL would be a very great accomplishment because it would be our second title win in a row," said junior baseball player Brayden Altieri. "We have a great group of guys this year so it would be something special to accomplish together."
These players look forward to a busy and competitive schedule. Each team has 20 games this season before the state tournament.
"Our biggest competition this year is probably the same as last year," said Searles, "which was Northwestern. Last year we tied for the BL title with them, so this year we're hoping to beat them."
"Same as last year, Northwestern is our biggest rival," said Altieri. "They are definitely the team to beat this year."
Previous to the 2022 seasons, both the softball and baseball programs had not won a BL title in 14-plus years. So, a back-to-back BL title win would be a tremendous accomplishment for both the players as well as the coaches.
"To prepare for the possibility of winning the BL title back-to-back, we're pushing each other as much as we can," said Searles. "Putting in the work and effort to get better is a big part of preparing. Skill isn't the only important part, though. Some of the girls are new, so team bonding is also an important factor so we can work as a team."
Back-to-back titles will certainly be a significant accomplishment for both teams. Softball hasn't had back-to-back titles since the 2006-07 seasons, and baseball has yet to accomplish it since the 1991-92 seasons.
"We are pushing each other as hard as we can in order to get ready for the possibility of winning the BL title," said Altieri. "A significant component of preparation is working hard to improve our skills."
The Chiefs plan to take on rival Northwestern on April 21 with the softball team home and the baseball team away.