Where Are Nonnewaug Seniors Off to Next?
WOODBURY — Making a college decision is one of the hardest things any high school senior has to do. Nonnewaug seniors have started making their decisions and expressed their thoughts behind what led them to choose their school, covering the excitement of what's ahead for some members of the Class of 2023 this fall.

Clemson University (Clemson, S.C.)
"I chose my Clemson for a combination of the academics and just going there and feeling like I could be happy and at home on the campus," said Mallory Tomkalski, who will be majoring in biology.  
"The town of Clemson is very beautiful. I've come to love the weather in the South and I wanted to see what it would be like to live somewhere other than the Northeast," said Adam Paganelli, majoring in chemistry.
"I am most excited for Clemson's football games days next year; Clemson also has a really great Greek life," said Lux Calo, who will be majoring in business.
University of New Hampshire (Durham, N.H.)
"The University of New Hampshire has great programs and facilities for my major," said Jamie Paige, who will be majoring in sustainable agriculture and food systems. "They have an on-campus greenhouse facility and constant research opportunities from the professors. I loved the atmosphere of the school, too. I am really excited for the hands-on opportunities in the greenhouses and being a part of research that can make an impact on the industry."
University of Connecticut
"I chose UConn because I think it's a really good school. I like how close it is to home," said Regan Moran, who will be majoring in fine arts. "UConn also had many opportunities for me that I couldn't get at some other schools I applied to."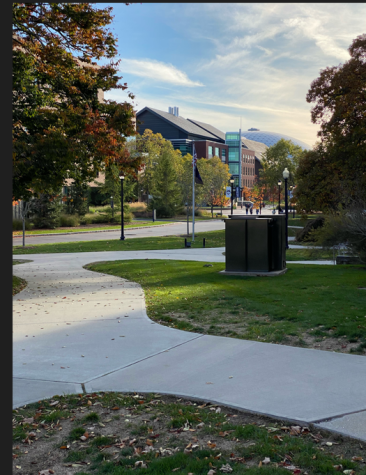 "I'm excited to meet new people and have new experiences," said Caroline Martinetto, majoring in nutrition. "I've always heard college is the best time of your life, and I am excited to hopefully have that same experience."
"I am looking forward to more independence and freedom," said Sophie Pape, majoring in communications.
"UConn gave me the most money in scholarships and financial aid," said Madison Abrams, majoring in biological sciences. 
Salve Regina University (Newport, R.I.)
"I chose Salve for the location and size," said Sage Mauro, majoring in health administration. "It is exactly what I was looking for, and the field hockey coach made me feel very welcomed as well. I am excited to meet new people and adjust to living in a new place."
Ithaca College (Ithaca, N.Y.)
"I chose Ithaca College because I really liked the environment and the people," said Carley Shook, majoring in exercise science. "I can't wait to make new friends and to live on my own. I am very excited about the hiking trails and the farmers market near campus."
Fairfield University
"Fairfield University is a small campus that offers one on one opportunities with professors and a nationally ranked business program," said Charlotte D'Alexander, majoring in sports marketing. "I am excited to meet new people and be near the beach next year."
William and Mary University (Williamsburg, Va.)
"I chose William and Mary because of all of the opportunities that they will provide for me," said Emma Primini, majoring in business analytics. "They have excellent undergrad research opportunities and high internship and job placement rates. I am most excited to meet a new community of people and continue to pursue my passions at a school that I really love."
Indiana University (Bloomington, Ind.)
"Indiana University is very well known for their business program," said Leah Murphy, majoring in accounting. "Along with their impressive academics, the campus is also very pretty and their student population seems very welcoming. I am most excited to meet new people and go to game days."
Post University
"I chose Post University because I wanted a school very close to home. My mom and friend, Bri Hines, went there, told me they loved it," said Allysa Calabrese. "I am also playing softball there. I am excited to finally get to meet everyone on the softball team and get to keep playing in college."
So many factors like distance, cost, opportunities and environment, lead students to choosing their home for the next four years. What will your criteria be?