Conti: Title IX a Crucial Cause for Women's Sports Opportunities
WOODBURY — After bringing home the inaugural World Cup title in 1991, the astonishing female athletes on the U.S. women's soccer team who just made history came home to nothing. 
The now highly anticipated FIFA Women's World Cup was once something Americans had no care in the world about. 
"We came home to nothing — no one knows, no one cares," two-time World Cup champion Julie Foudy told NBC Sports. "This isn't going to be easy but we're going to get this sport off the ground in this country. That was our attitude."
And that's exactly what they set out to do. The dynamic dynasty built on the backs of the women who came before them grew from countless hours of pushing the boundaries for little girls like me to dream to play at the collegiate level. 
Title IX has provided me the opportunity to fulfill millions of little girls' dreams of becoming a student-athlete at the collegiate level. Sports are my life — they have shaped me into the person I am today, and countless other women would agree with that same statement. 
But, with everything going on in the media around the law, I ponder the question: What would my life be like without sports? 
Title IX, the law that changed the sports world for forever, provided women with a multitude of endless opportunities within the sports world. 
The law states, "No person in the United States shall, on the basis of sex, be excluded from participation in, be denied the benefits of, or be subjected to discrimination under any education program or activity receiving federal financial assistance."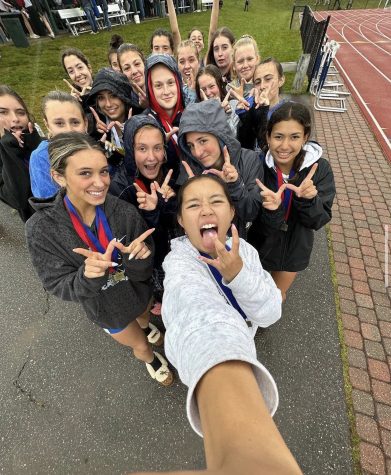 Despite the law never actually mentioning the words "women" or "sports," most people associate Title IX with women in sports. 
"Title IX involves a lot more than just sports," said Nonnewaug Athletic Director and Dean of Students Declan Curtin, "but it is ironic that most Americans, when they hear Title IX, they think of women in sports. That is a fraction of what the real Title IX is all about, but that also goes to show you how meaningful it has been for women in sports."
On June 23, 1972, the Title IX law was passed, breaking down the barrier put in place preventing women from achieving equality — this day the sports world was altered forever. 
Now 51 years later, women have accomplished what was once perceived as impossible. Here are just a few examples:
1973: The U.S. Open became the first major tennis tournament to award both men and women equal prize money. 
Sept. 20, 1973: Billie Jean King wins the Battle of the Sexes, a tennis exhibition against Bobby Riggs watched by 50 million people. 
April 24, 1996: The Women's National Basketball Association was created. 
1999: The U.S. national women's soccer team clinched another World Cup title, breaking records for women's sports attendance (90,000-plus) and viewership (40 million). 
Sept. 9, 2012: Shannon Eastin became first woman to be an official in an NFL regular-season game.
Aug. 15, 2022: The U.S. national women's soccer team was finally given equal pay to their male counterparts at $24 million. 
Since the law was passed, it has created an astronomical impact on women in the sports world. 
"I am a 45-year-old male, so I can say that I believe I have grown up in the era of Title IX," said Curtin, "and I have seen how basically the infant stages of that and how it impacted women's sports in this country. Where we are today, we have come a long way. It took Title IX to wake our country up, to start putting in the structure in the systematic process to help women in sports."
Here at Nonnewaug, the effects of Title IX have allowed women athletes to flourish on their own without having to be constantly in comparison with their male classmates. 
"At Nonnewaug, we are equal," said Curtin. "You look at our facilities; everything out there is equal, and that's because of Title IX. We are by law required to be that way, but I hope we would've been that way without the law." 
Title IX has completely transformed women's lives for the better. It allowed for millions of women to be given opportunities which were once deemed impossible. 
Title IX will forever be remembered for its heroic acts in leveling the playing field between women and men. 
One in 27 girls played sports before Title IX was put in effect; today that number is two in five. Just under 30,000 women participated in collegiate sports before Title IX, and now that number stands at just under 276,000. 
This law exposed the inequality within the boundaries of the sports world — it allowed women like me to overcome these obstacles and flourish, proving they can be strong, resilient women. 
This is the opinion of Chief Advocate editor-in-chief Samantha Conti.