The Record-Breaking Eras Tour Brings Excitement and … Amnesia?
After experiencing the most highly-anticipated tour of the year that you have waited months and saved up tons for, many are reporting it's all a blur of happiness. Taylor Swift's Eras Tour certainly doesn't disappoint, with its 44-song setlist and numerous surprises, so normally, the attendees don't quite remember every single moment and song. However, when does this loss of memory turn psychological?
Psychologists are saying that the emotional toll of being in the presence of your favorite singer for an extended amount of time may be the cause. They claim that the phrase "time flies when you're having fun" truly encompasses post-concert amnesia, and memory loss is not as scary as it sounds.
It's extremely rare to have absolutely no recollection of even going, and it's most likely a memory, even a blurry one, that they will never forget. Some who went to the concert also touch on how special this memory will be for them. 
"One moment I won't forget is the surprise song," says Grace Walkup, a sophomore at Nonnewaug. "[The surprise song] was False God, and I remember that everyone's bracelet turned pink and the whole stadium was singing together. It was a very cool moment to be a part of."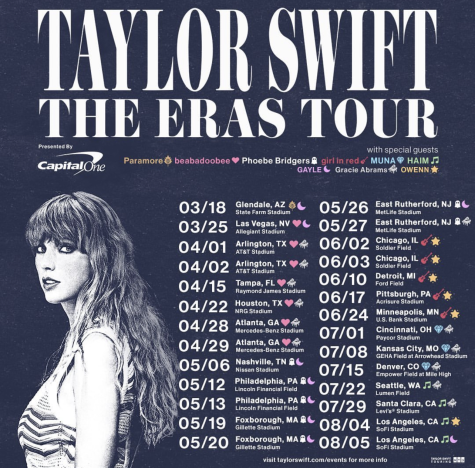 Other concert attendees also touch on what a remarkable experience the concert was from their experience. 
"One memory from the concert that I won't ever forget was when Taylor played Don't Blame Me," says Emily Crawford, senior at Nonnewaug. "That was a song I was especially excited about, and the beam that shot up into the sky from the stadium was so unforgettable. That moment replayed in my head all the time. It was definitely a highlight for me."
Despite having some memories that they will continue to remember for the rest of their lives, these concertgoers and Taylor Swift fans are still facing some post-concert amnesia.
"Yes, I did experience some post-concert amnesia," said Walkup. "In the moment I was so excited and the whole experience felt surreal. I videotaped a lot of the concert so I can remember some of my favorite parts."
Post-concert amnesia does not seem like a rare thing, as more crowds of people seem to be coming forward about their experiences with it.
"I would say I have a little bit [of post-concert amnesia]," said Crawford. "I think my adrenaline was so high and I was so excited that I have forgotten some parts of the tour, or even the day itself. It almost feels like a surreal moment. It's hard for me to recognize it as something that I actually experienced, especially because it was a day I had been dreaming of for over 10 years."