WOODBURY — As the weather gets colder and nights get darker, this signals one thing for the winter athletes: basketball season.
Both the boys and girls basketball programs at Nonnewaug High School have been strong in both the Berkshire League and out of league for years. Last season, the boys placed fifth in the league, and sent two players to the All-BL team. The girls placed third in the league, losing to Northwestern in the BL tournament semifinals. The team sent four players to the All-BL team.
While these numbers of players on the All-BL teams from Nonnewaug are high, most of these athletes were from the Class of 2023.
The boys team lost significant seniors to graduation: Eli Brochu, Corbin Dillane, Dylan Chung, Ben Stewart, Mahro Mandible, Ben Faraci, Trey Medonis, and Paul Coppola.
"We definitely lost a lot of great seniors from last year. They all had a significant leadership role on our team that needs to be replaced," junior Lincoln Nichols said. "Luckily, we have a lot of really motivated and passionate players coming up that are excited for the season."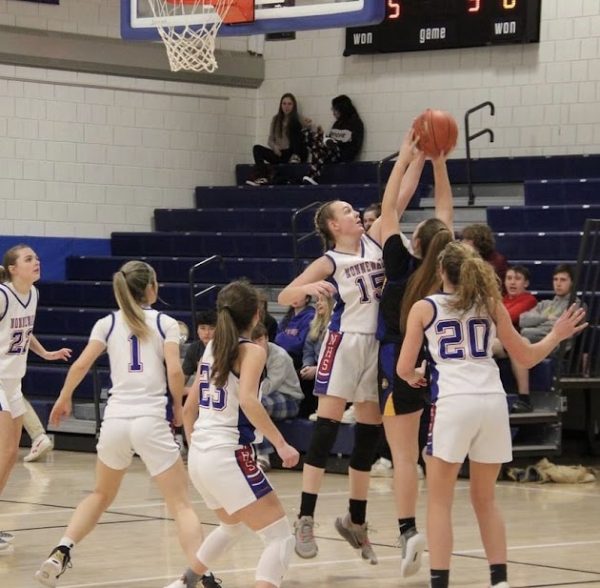 The girls team will also be dealing with the loss of graduates Sam Conti, Fiona Gengenbach, Mallory Tomkalski, Charlotte D'Alexander, Madi Dannenhoffer, and Allysa Calabrese.
While both teams will learn how to play without this strong class, the returning varsity members are expected to lead the team in this coming season. There have also been new students who transferred to the school that are expected to step up into this varsity role, as well as incoming freshmen who are showing potential.
"The Lincoln plus Matt [Shupenis] duo is going to be unstoppable this season," said junior Jeff Bernardi, a wrestler who attends games in the student section. "The girls team had a strong season last year; I can't wait to see how they will progress even through the loss of all those seniors last year."
Both teams' schedules this year have been set. The Chiefs will play all of the teams in league like usual, but many out-of-league games are scheduled. New opponents such as Pomperaug (SWC), Oxford (NVL), Watertown (NVL), Wolcott (NVL), Naugatuck (NVL), Lewis Mills (CCC), and Wheeler (ECC) are on the calendar.
Athletes feel mixed emotions about the nonleague rivals.
"It gives our athletes who are committing for college basketball chances to get better competition for the college level," said junior Arabella Rosa. "Out-of-league games are much more competitive than in-league and are better for our experience as a team."
While the competition is strong, there is debate over whether this time traveling across the state is well spent.
"Some games are pretty far, like Wheeler is very far — one hour, 42 minutes from Nonnewaug — so it's kind of a pain to travel all that way, but it's definitely good practice," Rosa said.
The first game for the girls is set for Dec. 12, a home game against Gilbert. The first game for the boys is against Wamogo, away on Dec. 14.