Community Theatre at Woodbury Hosts Zoom Presentations
Ally Roche, Arts/Entertainment Reporter
February 10, 2021
WOODBURY — The Community Theatre at Woodbury had to cancel its performances at the beginning of the COVID-19 pandemic. However, the group recently updated its website regarding a virtual performance held over Zoom called "Letters of Note."
The theater held auditions for its performance virtually and held a virtual performance as well.
The website states: "In collaboration with the Woodbury Public Library, CTAW will present 'Letters of Note', a 4-part series of virtual readings of historical letters from the books compiled by Shaun Usher. The letters, individually selected by CTAW members, will be read via Zoom. Some are funny, some are heartfelt, some are sad, all are in the nature of written correspondence.  Please note that one or more of the letters may contain language that might not be appropriate for younger viewers."
The theater held performances Jan. 5 and 19 and Feb. 2, with one more performance Feb. 16 at 7 p.m.
Watching this performance could be beneficial for both the theater and the surrounding community. The theater has faced many challenges as a result of the pandemic, and the theater offers a positive local opportunity for people. 
Those interested in joining for the Feb. 16 performance can visit the Woodbury Library's website to register and receive an emailed Zoom link.
About the Writer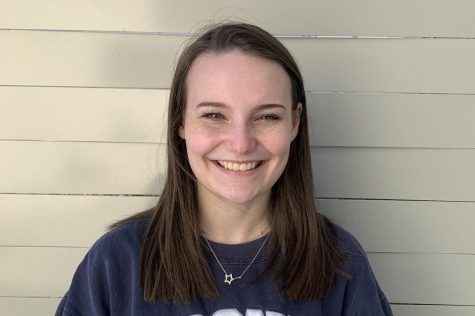 Ally Roche, Arts/Entertainment Reporter
Ally Roche is an arts and entertainment reporter for the NHS Chief Advocate. Ally is a senior who is also an active member of the Nonnewaug drama program, giving her an insight into the behind-the-scenes news of the NHS arts and drama community -- such as what goes on during rehearsals and the setup which goes into making a production. Being her last year at Nonnewaug, she hopes to get the most out of her final semesters and plans on doing so through her articles.