Coffee: Should it be Sold in Schools?
WOODBURY — When students arrive for school each morning, many are carrying something essential: a tall Thermos of coffee. Over the past few years, students and staff have brought coffee to school. However, this year especially, many might have even seen an increase in those with coffee. Is this because of the long class periods or are students tired and they use it as a booster? 
What if Nonnewaug sold coffee in the morning before school started? Who would buy it?
Breana Butkievich says Nonnewaug shouldn't have coffee, but when asked to decide between coffee or energy drinks, Butkievich believes coffee could be an option.
Conversely, Katrina Fisher, a senior, says it should be available because since some out-of-district students need to wake up at 4 a.m. so they can get ready and so they won't miss their busses.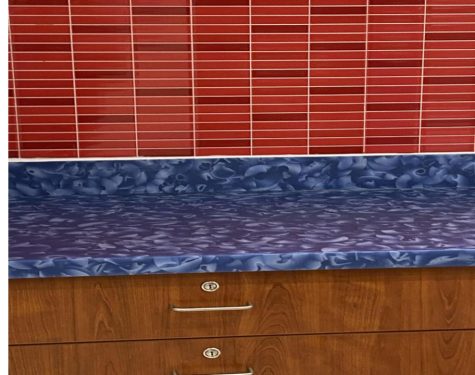 Nonnewaug administrators are not sold on the idea. 
"I am not a coffee drinker, so no coffee for me," says principal Pam Sordi.  
Assistant principal Taryn Fernandez agreed.
"I do not think coffee should be sold here at Nonnewaug," Fernandez said. "There is a list of acceptable foods and beverages released by the CT State Department of Education for public schools. We do have students who bring their own coffee to school in the morning which we have not prohibited. The main difference is that their parents likely know that they are drinking coffee and have approved."
Fernandez added that although coffee is not provided on campus, she does see the value in some bringing their own to school each morning.
"I bring decaffeinated coffee to school some days," she said. "I actually stopped drinking caffeine two years ago and it was surprisingly difficult to stop. I had headaches for about two months as my body adjusted to not having caffeine."
Beyond Nonnewaug, students have advocated that coffee can have a variety of positive impacts on learning.
Owen Migdal, a student Middletown high school told the campus newspaper, The Round Table, "it can effectively help teenagers work harder during the school day, as well coffee has been proven in many studies to be good for memory, visual attention, alertness, memory, and mood." 
The benefits of coffee on campus can be effective within the views of some students while others believe that it shouldn't be sold here at NHS. Regardless of what side students and staff choose, it's clear that the Thermoses aren't going away anytime soon.