Bushka: Are Influencers Essential or Annoying?
Public figures and celebrities impacted society for years before social media was even created. Before phones, people wanted to be like the people in the spotlight. 
Social media has taken people's lives by storm and businesses have realized they can capitalize on this. The influencer industry is predicted to become worth $16.4 billion in 2022, according to influencermarketinghub.com.
This industry is so impressive and thrives because influencers are able to reach so many consumers. A good influencer has a specific niche (fashion, travel, health/fitness, etc.) and keeps the target audience in mind when creating content.
 "People identify with influencers and will buy what they are pitching," said Devon Bares, marketing teacher at Nonnewaug. "People also are attracted to those who entertain and are much more likely to buy something from someone who is entertaining (making them laugh, cry, think, etc.)."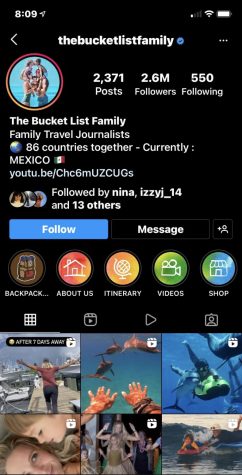 I've noticed that people sometimes feel irritated with influencers because their job seems too good to be true. However, many businesses find influencers essential to selling their products because consumers will listen to what they have to say.
"They inspire people who want to be like them, and their followers buy the things that they promote because they look up to them," said Lux Calo, junior and president of DECA at NHS.
Influencers are vital to the marketing and e-commerce world. Influencers make shopping for products such an easy process. They promote trending products, provide links and discount codes, and answer questions their audience may have.
"Influencers are the stars of the internet," said Bares. "Businesses know that they are a successful way to reach their target audience and are willing to pay a lot of money for this access."
Social media apps can monitor user activity and see which videos and pictures people interact with the most. By collecting this data, marketing teams can find who their target audience is the best person to reach this audience — in fact, 93% of marketers have used social media influencing as a prominent marketing strategy, according to influencermarketinghub.com.
"I think influencers are more essential to modern society as we rely on them to get the latest trends and stay up to date with the modern world," said Calo. "I think it's now one of the best ways that trends and information can be spread."