Letter from the Editor-in-Chief: Goodbye Nonnewaug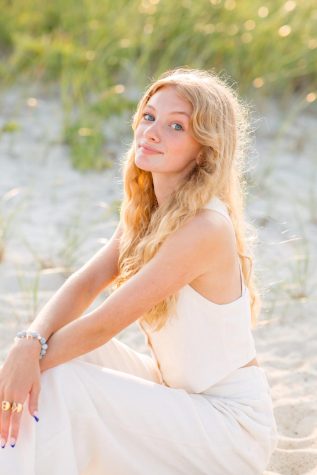 As a senior about to graduate, I've spent a lot of time reflecting on my last four years here at Nonnewaug.  
I started out as a shy freshman taking the journalism class just because my sister was taking it and told me it was fun. The memories I made in journalism are some of the best in my high school experience. 
When I was a freshman and sophomore, Marisa Holtman created an environment for our small class to discuss current events and gave me creative freedom to figure out what I liked to write about.
The class was a close knit group of eight girls from every grade and it was so fun to collaborate with them. 
Since the newspaper used to be a physical newspaper, I remember it was always so exciting when our newspapers got to the school. We distributed the copies around campus by hand and then we would have a class celebration. There used to be piles of newspapers that would sit in the hallways and classrooms for months. 
My second year, I became the Arts & Entertainment editor. I loved writing about fashion and pop culture and had so much fun interviewing students and staff at Nonnewaug to get their perspectives. I really appreciate everyone who let me interview them (especially Toby Denman, Nonnewaug's style icon) even when they felt like they didn't know a lot about fashion trends or Marvel movies. Interviewing people helped me step outside my comfort zone and get to know the school better, an especially valuable experience as an underclassman. 
My junior year, journalism was separated into two classes, taught by Rebecca Gambardella and Kyle Brennan. I remember being so shocked at how many people were in the class compared to the eight girls I was used to. I was even more surprised that the Chief Advocate was going to be online and completely digital. 
The fact that the Chief Advocate has a website now is so exciting because it's more accessible to the community and we are able to update the website with current events almost every day. This year, Conor Gereg and Brennan have done a great job making sure that nothing happens at Nonnewaug without it ending up on our storyboard.
They also gave me the opportunity to make a TikTok account for the Chief Advocate and it has been so fun. I absolutely loved getting to do "Fit Checks" and capturing a highlight reel of Nonnewaug's spirit days. Today, our campus paper is fully immersed in the digital world of modern journalism and all it entails. 
Being the Editor-in-Chief was a great experience and I loved every minute of it. As a freshman, I never would have envisioned myself taking a leadership role like this. Journalism taught me to step outside my comfort zone and to have the confidence to lead others. 
We had a great class this year and I loved helping the new journalists improve their writing and use their skills and perspectives to better the Chief Advocate. Everyone worked so hard this year and we've received lots of positive feedback from our readers. I'm sad that my time with the school newspaper is coming to an end, but I'm grateful for the experiences and memories and cannot wait to see what the future holds for the Chief Advocate.