Nagging Injuries Make Boys Soccer BL Title Pursuit Even More Challenging
WOODBURY — Nonnewaug boys soccer started off its fall season struggling with many injuries and illnesses amongst the players. With all the setbacks, boys soccer still maintained a strong record of 10-1-1 through Oct. 18, with only a loss and a tie to Litchfield.
"As a coach, you kind of have a plan for how you feel like the season is going to go ahead of time," said head coach Toby Denman. "I have a mental picture of different combinations of people that I would like out there at one point in time, and we've yet to be at full strength in that regard. So obviously, we're kind of piecing things together on a day-to-day basis, based on who's available."
Too many players to count have been injured so far this season. Starting senior goalie Dylan Chung, who injured his hip this past baseball season, is still contributing to the team on the sidelines.
"I helped the goalies and supported the team by showing up to all the practices and games," said Chung.
Brett Davino, another injured starting senior who sprained ligaments in his ankle during the game against Terryville, also provided his support to his teammates while sidelined earlier this season.
"The injury has taken me out for three weeks," said Davino, who eventually returned to action earlier this month. "So far, the only thing I can do is show up to every practice and game to support the team in any way that I can."
The team has found ways to improvise with the personnel given on a daily basis.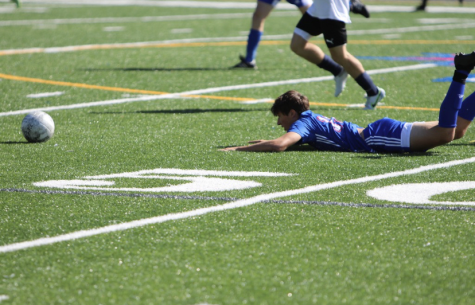 "I feel like I have to be a little more with the flow," said Denman. "We're fortunate to be deeper than most teams, so, I think we're better equipped to handle some adversity in terms of personnel. We're taking every game day by day and hoping to put the best group out there that we can put out on any day."
Everyone has shown value to the team this season, working hard because they never know when they will be put in the game.
"The guys need to be ready to go," said Denman.
The team has a promising future as the season progresses and players come back from injury.