A Ticket to Admittance: Teacher Recommendations
WOODBURY — It's college application season for the class of 2023, and many members of the senior class have already asked teachers for college recommendation letters. 
Given their intended majors and deadline, picking a teacher can be a difficult decision for many. 
What Goes Into Picking A Teacher?
Benjamin Guerette, an English teacher at Nonnewaug who receives a lot of recommendation requests annually, understands the importance that a letter can have on an application. He makes an effort to make them all unique to shine light on the students' personalities and their academic skills.
"I try to talk about what I like best about the student," said Guerette. "I always bring up how they did in the course and what they excelled in academically, but I think if a student is really funny or really kind or really patient, I'd be silly not to mention that fact and why that personality trait was so great. It ensures that the letters are also fairly unique, which is important to me."
Students look forward to getting a good letter of recommendation. Nonnewaug senior Anna Solicito said she sought to choose "someone who will actually write a letter that I think [I] would benefit from." She added that it was important "if I have a good relationship with the teacher as a person."
Timeline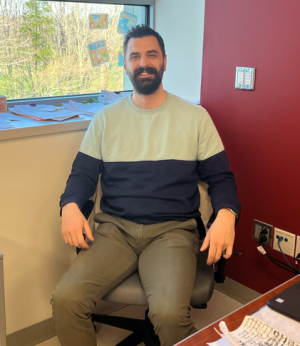 Timelines for students and teachers can be difficult and vary on a litany of factors ranging from a school's deadline, financial aid implications, and a teacher's availability to write an effective letter on behalf of a student. Some teachers prefer to be asked at the end of a student's junior year so they can prepare a recommendation that reflects all that a student offers their prospective university. 
"I think asking early helps me to plan," said Guerette. "If I know I have a lot coming my way, I can get started sooner. It's also helpful to let teachers know about early deadlines for colleges."
Toby Denman, a science teacher at NHS, agrees with Guerette. 
"Some are easier than others," Denman said, "but I usually set aside an hour or so for each letter. I do my best to reflect on our time together in class. I think about a student's contributions to class discussion, their work ethic, and how he or she performed on assessments. I also do my best to include personal anecdotes explaining how I know them and what I know about their extracurricular activities."
This process isn't just laborious for faculty, but also students must dedicate time into the process of asking for recommendations.
"I would say the process is not totally easy because there's a lot to consider, like what subject would connect to what major," said Solicito.