WOODBURY — Matthew Perry is mainly noted for his Emmy-winning performance in NBC's sitcom Friends airing from 1994-2004, but his impact stretches farther than the big screen. His sudden death at age 54 devastated millions of fans across the globe. 
Some faculty at Nonnewaug High School watched Friends while it was airing, yet the show remained iconic across many generations, impacting the lives of dozens of students. 
"I cried," said Jennifer Alena, a Nonnewaug administrative assistant. "He was my favorite [character] out of the guys." 
Most remember Perry by his portrayal of Chandler Bing, the quick-witted and sarcastic character with hilarious one-liners; however, Perry was radically honest about his immense struggles with addiction during and proceeding Friends.
He stated in an interview with Diane Sawyer a year before his untimely death that he had been taking 55 prescription painkillers daily at the height of his addiction. Perry first became addicted to painkillers following a Jet Ski incident in 1997 where he was prescribed Vicodin. 
Perry's addiction being concurrent with the production of Friends was surprising news to most, as it did not seem to affect his performance and he even won awards for his role.
Perry credits the cast of Friends in his interview with Diane Sawyer saying, "They were understanding, and they were patient."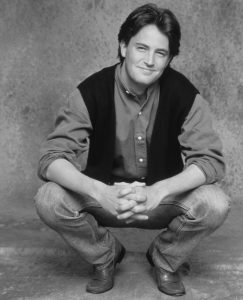 Perry eventually turned his decades of suffering into something that could aid others, utilizing the platform he'd gained from being on Friends to promote recovery. 
"I will remember most how during the filming of Friends he was struggling with addiction," said senior Madison Willis, "and how full of life and funny he was." 
Perry even went on to write a memoir pulling back the curtain on the reality of his decades long battle with addiction called Friends, Lovers, and the Big Terrible Thing. 
"Addiction, the big terrible thing, is far too powerful for anyone to defeat alone, but together, one day at a time, we can beat it down," Perry stated in his memoir. 
Ultimately passing at just 54 years old, Perry's death came as a shock to many fans of his generation. 
"It feels really odd," said Diane Licata, the Nonnewaug counseling department's administrative assistant. "Watching Friends for me is really nostalgic because I was so much younger, and we all feel like we have so much time ahead of us, but he was just a couple years older than me." 
Perry's death hits close to home for the people who watched him live on TV, serving as a reminder that life is not guaranteed for anybody. 
"Someone who's technically a peer has passed away," Licata continues. "So it makes you think about yourself, and your own mortality, and the choices that you've made and if they're going to come back and haunt you." 
According to an interview on the "Q With Tom Power" podcast just a year before his death, Perry reveals how he wants to be remembered. 
"The best thing about me, bar none, is that if somebody comes to me and says, 'I can't stop drinking, can you help me?' I can say 'yes' and follow up and do it," said Perry. "When I die, I don't want Friends to be the first thing that's mentioned. I want [helping addicted people] to be the first thing that's mentioned, and I'm gonna live the rest of my life proving that." 
Perry lived up to his promise. According to BBC News, Perry made his Malibu beach house into "Perry House," which served as a men's sober living facility from 2012-15; his project received an award from the White House in 2013. 
Even in death, Perry's legacy continues to service others. The Matthew Perry Foundation was launched upon his death with the sole purpose of aiding people with substance abuse issues. 
"[Addiction] took over decades of my life, Perry said. "And I pray to you, if you worry that you're having this problem, or you know somebody that is, raise your hand, find somebody who's smarter than you about this, and talk to them and be honest about it. Because the secrets are what kill us."