Eighth-Graders Storm Nonnewaug for Activity Fair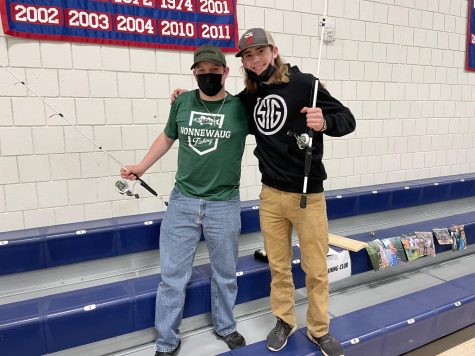 WOODBURY — Several activities took place on Feb. 16 for the annual Activity Fair at Nonnewaug. The evening was enjoyable for more than just the current eighth-grade class, as it was fun for Nonnewaug's staff and administrators. Clubs from school were represented in hopes of bringing in the new round of freshman for next year.
Nonnewaug takes part in this fair to show the incoming students what to expect and show them the many clubs and courses offered. Students of NHS are allowed to attend and help make the incoming freshman feel at home and excited about their upcoming school year.
"Clubs are in the [gym] along with sports with booths to represent what they are," says Ryan Wicklund, a junior at Nonnewaug. "[It's important to] rope kids into joining clubs and getting more involved in the school community."
All the sports teams from our football team to our soccer team were represented. Most advisors and coaches agreed that it's better to sign up for them before the school year starts to get a date for tryouts and prepare for them.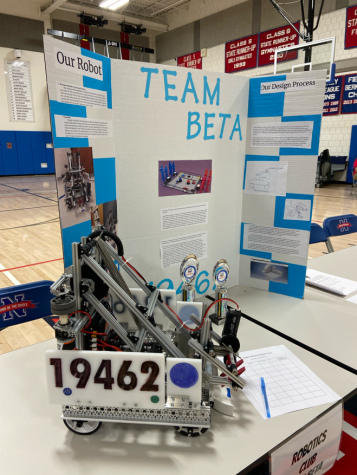 "Robotics Club, track and field, Unified Sports, Student Council, [and] boys and girls cross country were just a few of the clubs and sports teams that participated in this event," says Leah Quijano, a junior Robotics Club member.
Teams and clubs were asked to prepare a trifold board of sorts or a sign to represent their activity and what it offers. 
"Robotics Club prepared by making a trifold board with info about our team and competitions we compete in," says Quijano. "We even had our robot sitting on the table to get people interested."
Sports teams are the most popular clubs to join throughout high school, though many clubs do not get enough recognition and the annual Activities Fair is an opportunity to advocate about the many opportunities on campus.
"Our team consists of five people — five. We are hoping to get the eighth-graders to get involved so we can expand our team," says Quijano.
Classroom Doors Open
Along with sports teams and clubs being represented, classrooms were open for the students to see what they look like and to get accustomed classes at Nonnewaug.
"Kids from eighth grade come in and go around to see classes and what they have to offer," says Wicklund.
The upcoming students were invited to see freshman classrooms. This was a great opportunity for the eighth graders to get involved in the school before their high school years even start.